An illustrated
sex ed book for girls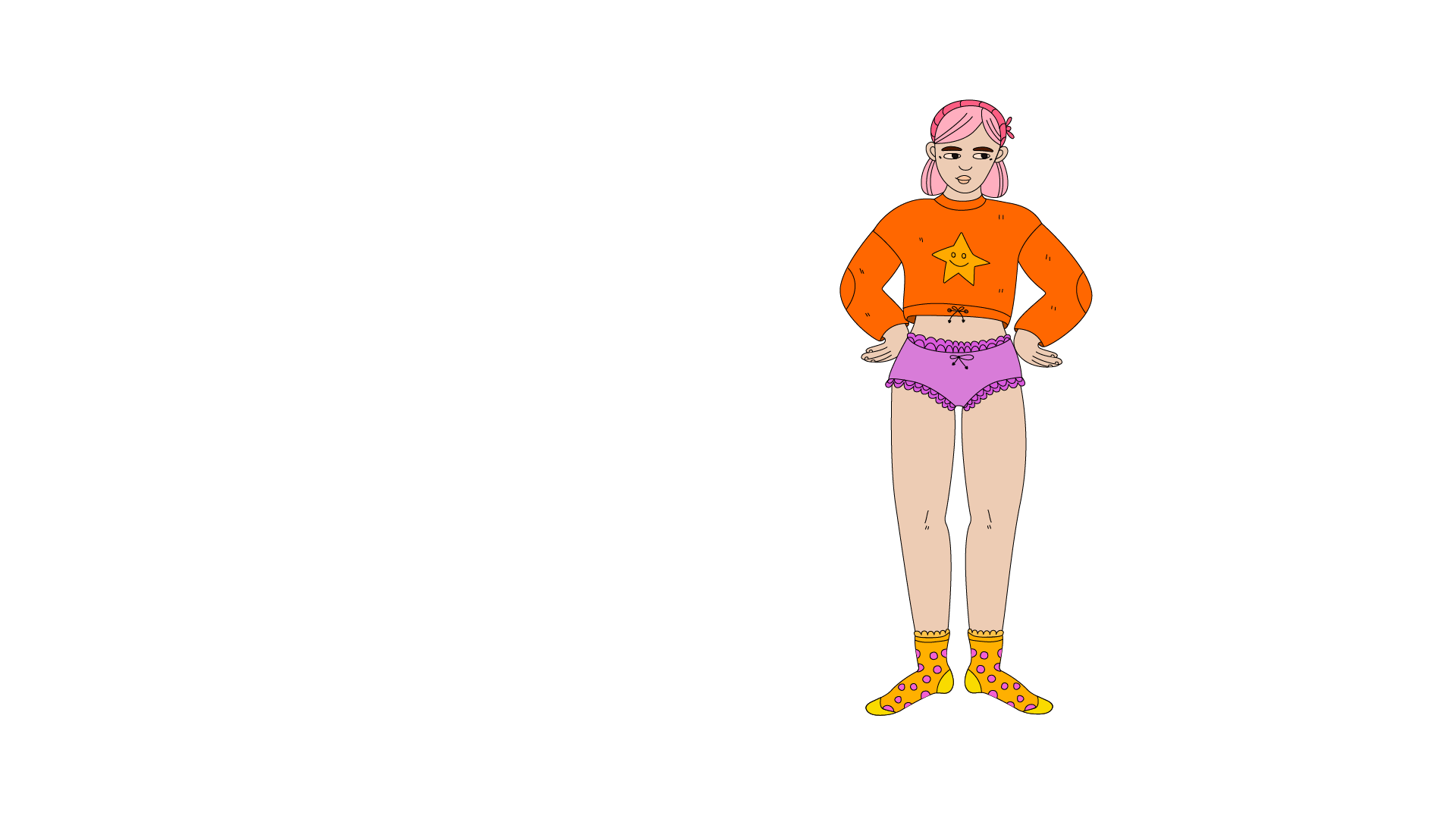 the problem
The female body, menstruation and sex continue to be taboo topics in Bulgaria. This makes it extremely difficult to have open conversations about sexual health issues that affect our physical, mental and social well-being.
While both girls and boys receive poor sexual health education (only 10% of schools in the country have dedicated classes according to a statement by the Bulgarian Ombudsman), we've found that girls are disproportionately affected. Bulgaria, along with Romania, have the highest rates of teenage pregnancies in the EU.
We want to encourage a healthy curiosity towards sexual health, including on issues such as equality and violence against women.

the book
Vagina Matters is an illustrated book on sexual health for girls, overflowing with educational information and practical tips, relevant for women of all ages.
We dissect everything you always wanted to know about the body, puberty, menstruation, sex and much more, but have been afraid to ask.
support us
Our informative work uses colorful illustrations to provide educational information and myth-busting practical advice on the body, menstruation, sex, health and much more. Over the past year, we've collected research, worked with sex ed and medical professionals and collaborated with artists. But now we need your help to complete the book! Support our Indiegogo campaign.
join us
There are plenty of ways you can pitch in! Here are just a few:
Share our campaign with five other potential supporters! You'll be helping us get the word out about the importance of sexual education. That would be A LOT of support!
If you're a company or an organization, interested in supporting the Vagina Matters initiative, let's start talking about collaborating!
If you believe in our mission, join us as a volunteer! Whether you're a student in high school or a university professor, your enthusiasm makes our community grow.
the squad
The Vagina Matters initiative is powered by Fine Acts, a playground for social change. Our squad is passionate about bringing the first ever illustrated book on sex ed to life. We believe in compassionate and comprehensive sexual education where girls not only learn about the negative issues such as unwanted pregnancies and STI's but really get to know their body and how it functions.
Svetla Baeva and Raya Raeva are human rights activists. Svetla is the Campaigns Director at Fine Acts, a global platform for socially engaged creative solutions, while Raya is the acting Campaigns Director at the Bulgarian Helsinki Committee, the leading human rights organisation in Bulgaria. We've been championing women's rights for years and have worked on a number of campaigns and initiatives concerning violence against women, women's rights history in Bulgaria, and the lack of representation of women artists in galleries and museums.
Borislava Karadjova (with artistic name Borislava Willnevermadeit) and Mihaela Karadjova (with artistic name STALKERSINCE 1993) are one-of-а-kind, fearless artists and human beings, with a colorful vision of the world and a positive mindset. They're into illustration, storyboarding and design. Borislava gets her inspiration from the world around her, that's why she loves to travel, capturing every moment with pen and paper. Mihaela is inspired by music notes, the wilderness, skateboarding, the circus, and fashion.
If you have any ideas about possible collaborations, drop us a line or follow us on instagram (@vagina_matters). We want to hear from you!